Property of Kai De Avalon

---

Julia Aitken (KDAU) is the property of Kai De Avalon.

Any edits to this page must be approved by its creator i.e. ME
Julia Aitken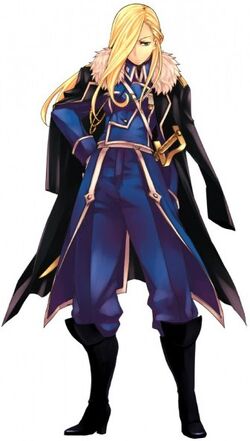 Age: 30
Gender: Female
Species: Human
Blood type: A Positive
Birthdate: 19th June
Height: 5 foot 11 inches (180.34 cm)
Island of Origin: Loguetown
Occupation: Marine, Commodore.
Epithet: Flash Sword Julia
Crew: Gabriel's Guardians, Flotilla 22
Position: Commodore
Family: A Younger Sister
Specialism: Swordsmen
Dream: To become the strongest marine ever.
Devil Fruit
Japanese Romaji:
Japanese Kanji:
English Name:
Type:
Power:
Page created by: Kai-De-Avalon
Introduction
Edit
Julia is the commanding officer of the first flotilla of the 4th Ascendant Marine Fleet. She has been a friend of Gabriel Iustita since they first met during their time in training at Marine Base G-1, when the two warrant officers were sent for training for their promotion to Ensign and their duties as commissioned officers.
Appearance
Edit
Ad blocker interference detected!
Wikia is a free-to-use site that makes money from advertising. We have a modified experience for viewers using ad blockers

Wikia is not accessible if you've made further modifications. Remove the custom ad blocker rule(s) and the page will load as expected.