Property of Kai De Avalon

---

Amii Kolachova (KDAU)/Abilities and Powers is the property of Kai De Avalon.

Any edits to this page must be approved by its creator i.e. ME
Amii Kolachova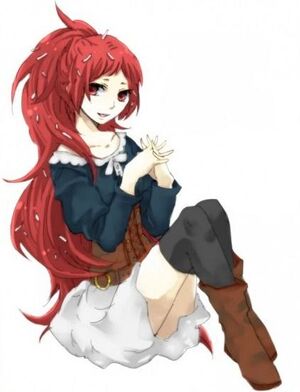 Age: 19
Gender: Female
Species: Human
Blood type: B Positive
Birthdate: 4th May
Height: 5 foot 7 inches (170.18 cm)
Island of Origin:
Occupation: Marine, Ensign.
Epithet: The Beautiful Brawler
Crew: Gabriel's Guardians, Flotilla 25
Position: Ensign, Adjutant to Commodore Beauchamp
Family: A twin sister
Specialism: Hand to hand combat
Dream: To make true justice take shape with her own hands.
Devil Fruit
Kōgeki Kōgeki no Mi
Japanese Kanji: 攻撃攻撃の実
English Name: Attack Attack Fruit
Type: Paramecia
Power: To have attacks automatically home in and hit an opponent after they're touched them once.
Page created by: Kai-De-Avalon
Physical Traits
Edit
Physical Strength
Edit
Endurance
Edit
Fighting Abilities
Edit
Kickboxing
Edit
Amii is a world class kickboxer and has won multiple championships in her martial art within the Ascendant Marines, in competitions between the Ascendant and Divergent Marines and open competitions.
Amii is able to use several forms of Rokushiki and makes full use of them in combat.
Equipment
Edit
Gloves and Boots
Edit
Amii always carries a set of kickboxing gloves and boots.
Devil Fruit
Edit
Amii ate the Kōgeki Kōgeki no Mi.
This Devil Fruit gave her the power to have her attacks automatically home in and hit an opponent after she has touched them once.